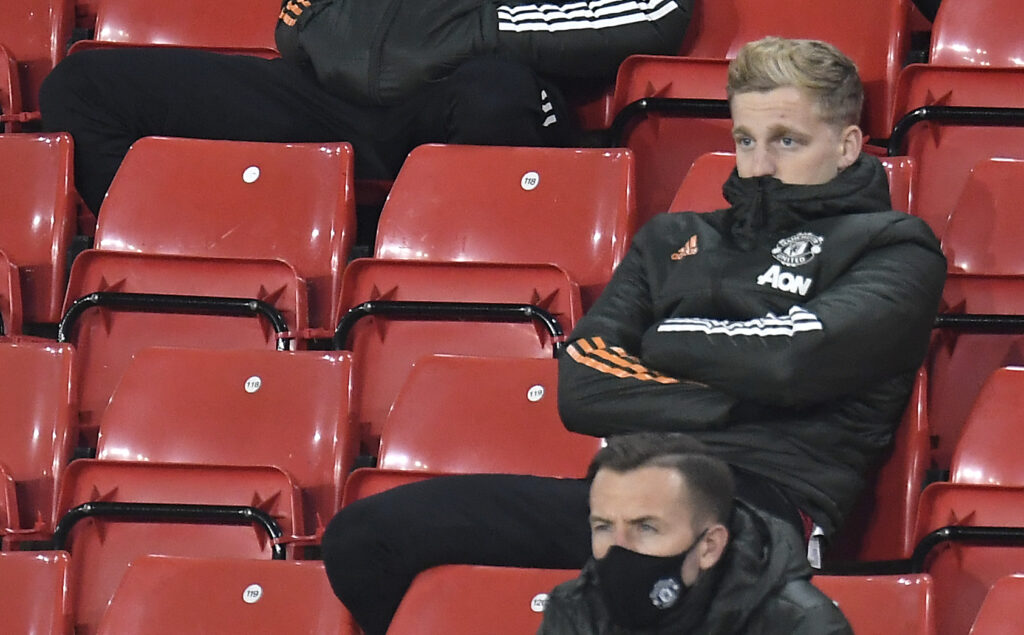 Donny van de Beek has been in the news nearly every day. Not surprising, as anything or anyone that has anything to do with Manchester United seems to be more in the news than on a pitch. That certainly goes for Van de Beek. The Dutch midfielder has been in the news especially due to his lack of playing time. This past week has been turbulent for him and has proven what I have thought about the kid for a while now. He is a perfect substitute, but a flawed starter.
In Ajax' amazing '18/'19 season, where they reached the semi-finals of the Champions League and won the national double, Donny van de Beek was a key player as he peaked early on in his career. This was not due to his amazing footballing abilities or his incredibly vision and knowledge of the game. No, it was due to him always giving 120% and easily finding the net. The kid just always seemed to be on the right spot, at the right time. Also, he did leave a huge mark on peoples memories due to his iconic facial expressions when scoring a goal or watching someone else score a goal.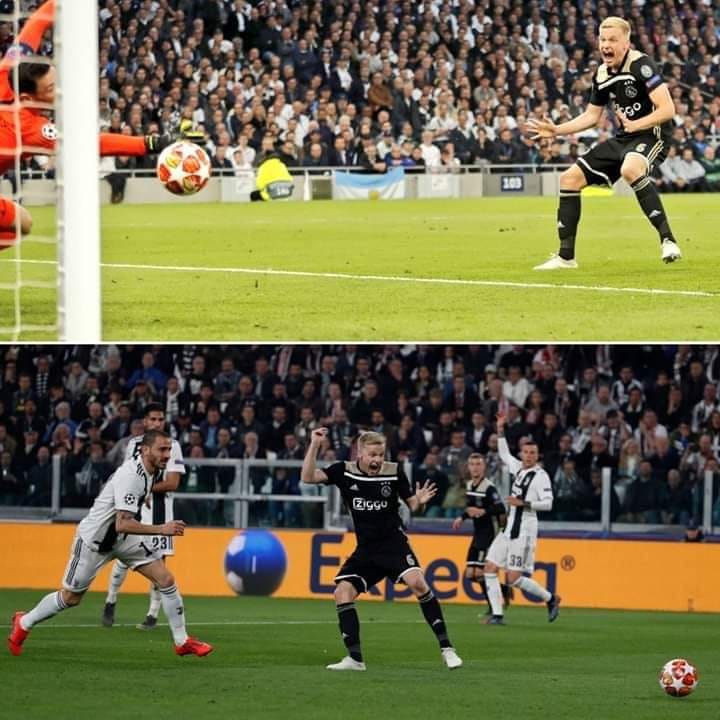 In the season before this incredible performance by both him and his teammates at Ajax, he had already been paving the way. While getting into the first team in the two seasons prior, he made his way into the starting line-up during the '17/'18 season. He achieved his goal by hard work and good performances off the bench. It took a while to convince Erik ten Hag, proving he isn't a total footballer, but as soon as Ten Hag was convinced the rest seemed to come automatically. Even when playing bad games, Donny van de Beek put out the statistics. Scoring goals and providing assists just seems to come naturally for him. He ended his campaign at Ajax with a total of 41 goals and 34 assists in 175 games.
This is exactly what earned Van de Beek his eventual transfer to Manchester United. His last season at Ajax was not his greatest. Whether it was due to losing a few players like Frenkie de Jong and Matthijs de Ligt, or just because he was over his peak, we don't know for sure yet. Looking at games, Donny seemed to struggle on the pitch. He was subbed off more often and he looked aggitated himself as well. However, his statistics stayed on point. That is why it came as no surprise that even after this season, the big clubs came knocking. Why he chose Manchester United is beyond me, to be honest. Having just purchased Bruno Fernandes, he was never going to get the gametime he needs. Big mistake on both his own and his agents part.
After a year and a half at his new club, the young Dutchman is struggling. At Manchester United he isn't playing. While starting off strong, he ended up on the bench very quickly and didn't come off it under Ole's reign anymore. He barely even got gametime as a substitute, making his situation even more miserable. There was little bit of light at the end of a dark tunnel when he miraculously got called up for the Dutch national team last summer, but that light disappeared as quickly as it came, when Van de Beek had to call off the Euro's due to an injury. During the summer transferwindow Donny tried to leave the club, but United refused to let him go. Even a loan was no option!
Last week tides seemed to turn massively for the former Ajax-star. During the game at Watford he finally found himself on the pitch, allbeit as a substitute, and he only needed four minutes(!) to score his first goal of the season. After the game Ole Gunnar Solskjaer was sacked and everybody immediately thought the same: justice for Donny.
A few days after it seemed as if all misery was done for Van de Beek as he got to start against Villarreal in the first game under Michael Carrick. He played a terrible game however and was taken off after an hour, having added nothing to the game. Last night he was only granted a minute in the game against Chelsea. It will be interesting to see what Ralf Rangnick makes of the eternal substitute.
Van de Beek scoring against Watford and failing against Villarreal (apart from it being a better opponent and him playing barely for a year and a half) truly showed what kind of a player he is. As stated earlier he puts in 120% every game. He also takes advantage of other players' weaknesses and knows how to find the goal or a teammate. But he still isn't the best footballer. This means that when he comes off the bench, he'll find his opponents are worn-out and less concentrated. He can outlast them going forward now and he can escape their attention, resulting in him getting into positions from which he can do what he does best: score goals.
However, when he starts a game, his opponents will have about the same energy-level and will be concentrated enough to keep in check for most of the game. As he wears out along with them during the game, he won't be able to take advantage of those final minutes.
Then why did it seem to work for him in the Eredivisie and the Champions League? The Eredivisie is simple. Especially these last few years, our league hasn't been up to standard. It is obviously easier to score your goals and get your assists in here. Just look at all the strikers that were successfull here, but didn't cut it in the Premier League. He played for the best team in the league and so he would always find his space, even in bad games.
In the Champions League he peaked during that one season. Also in here he didn't always play his best games, but with Ajax' attacking football and opponents leaving a lot of space in the back, a peak Donny van de Beek would always take advantage.
To conclude this assesment of Donny van de Beek and answer your final question at the same time: yes, some things are similar between Donny van de Beek and Dirk Kuyt. Dirk Kuyt was just a little bit more than just a hard worker with an eye for the goal. Kuyt perfected himself in his flaws, like his first touch and Kuyt had more stamina in his pinkytoe than all the current Dutch footballers have alltogether. This is why Kuyt could give 120% all game, but still take advantage of the spaces at the finish. Donny van de Beek hasn't got this same level of energy in him and hasn't (yet) perfected his flaws.
Maybe taking a page out of Kuyt's book wouldn't be too bad for Van de Beek. I hope the kid gets more gametime, I really do. Whether as a starter somewhere else or as a substitute in Manchester.
I would use him as a standard player for the second half. Bring him in for the final 20/30 minutes, maybe even a half. Watch his figures rise rapidly then. I also believe he could be a key figure for the Dutch national team at the World Cup next year, provided he is brought as a substitute. Hell, he only has to beat Davy Klaassen and Guus Til to get there. That shouldn't be too hard, should it?