The first half of the season has concluded in The Netherlands. With PSV on top of the league and PEC Zwolle failing miserably so far we go into the Christmas holidays. Because I know many foreign people don't follow the Eredivisie (after seeing the level of our biggest game of the year, Feyenoord – Ajax last week, I don't blame you), I decided to select an XI of the first half of the season. I have honestly tried to use players from all over the league, but anyone whom watches the league-standings will see our traditional top three is just in a league of their own. And that shows in my XI. Anyway, here is the team of players you might want to add to your wishlist on FIFA 22 or whom you will want at your team next season!
Goalkeeper: Lars Unnerstall (FC Twente)
Lars Unnerstall was a great goalkeeper at VVV-Venlo already, before moving to PSV. In Eindhoven the German never came to his right and had to warm the bench behind the likes of Yvon Mvogo. Craving minutes on the pitch and PSV looking for a more stable goalkeeper, they made a deal. Unnerstall would be included in the transfer of Joël Drommel from FC Twente. PSV ended up paying an extra 3 million on top of the exchange and it might be the deal of the century for FC Twente. Lars Unnerstall has saved multiple points for the eastern club with great saves and a leading role in the team that is surprisingly still fighting for 4th place. He also ended up being the big hero during FC Twente's cup game against Feyenoord, refusing to be beat while Feyenoord rained heavy fire on his goal and winning Twente the game by doing so. Meanwhile Drommel has by far been the worst goalkeeper in the Eredivisie so far, saving only about 50% of shots he conceded. I don't think any top team in the Eredivisie, or even some big teams in foreign leagues, would mind having Lars Unnerstall in their team. PSV must be kicking themselves.
Right-back: Philipp Mwene (PSV)
A tough position to call with three stand-out players so far. SC Heerenveen's Milan van Ewijk, Feyenoord's Marcus Pedersen and PSV's Philipp Mwene. Noussair Mazraoui may have played great games in the Champions League, but has been very inconsistent in the Eredivisie and struggled with injuries towards the Christmas holidays. Philip Mwene took the nudge over his competitors at right-back, but only just. Being the replacement of former captain Denzel Dumfries isn't an easy feature, but Mwene has done it marvellous so far. Helping out defensively with the pressure of having an unreliable goalkeeper behind you is noteworthy in itself, but Mwene also helped out offensively a lot as well. Not only has the Austrian set up a lot of attacks with his energetic and smart style of play, he also scored three goals and gave one assist in fifteen games. Being 27-years old and thus being in or around the prime of his game, he might be a good player to snatch up right away.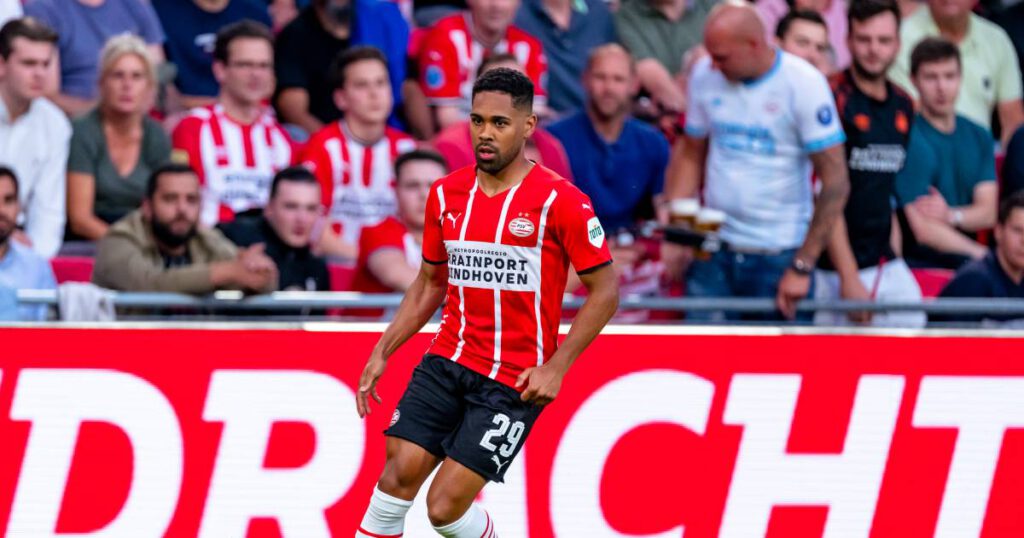 Centre back: Gernot Trauner (Feyenoord)
Another Austrian that made the move to Holland only last summer. Nobody knew what they could expect from the bald man with a plaster on his nose and some even laughed at the transfer, calling it a desperate move by the Rotterdam-based team. It didn't take long for Trauner to prove all his haters wrong though, as him and Marcos Senesi showed a great partnership leading up to the season. In the Eredivisie the Austrian immediately got a place in the starting XI and stopped many balls from going through. His statistics in both aerial- and ground duels is unheard of. Adding his interceptions into that mix, you'd almost start to think he is the perfect defender. He would be, had he had his speed with him. The only fault to Gernot Trauner is that he isn't the quickest and that has been exactly Feyenoord's main weakness in the back this season, so far.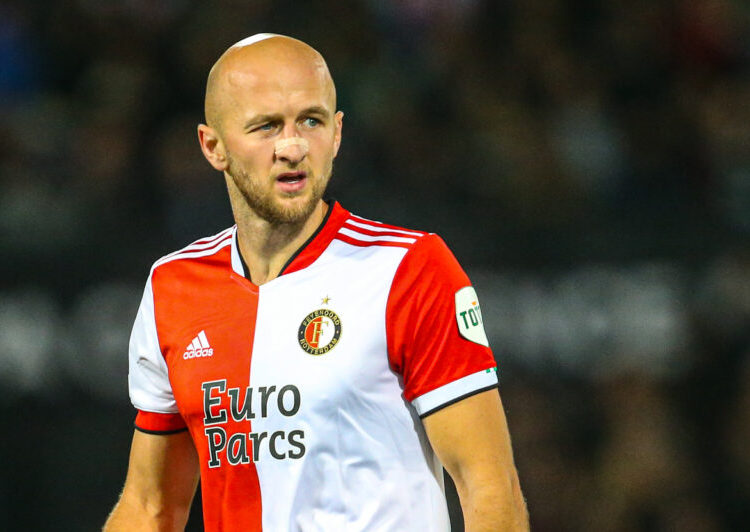 Centre back: Jurriën Timber (Ajax)
The youngster went through the Feyenoord-academy and moved to Ajax at the age of 13. Climbing through the ranks and earning a starting spot last season, he also immediately got a place in the Dutch squad for the Euro's. This season Timber has continued his quick development in an amazing way. With his defensive qualities and his speed he has been a huge part in Ajax' amazing performances in the Champions League and their record of just 4(!) conceded goals in the league after 18 games. Strong off the ball and equally strong on it, setting up a lot of attacks for the reigning champions. The better half of a twin-pairing is a star on the rising and he'll reach the very highest level in the world one day.
Honorable mentions are Lisandro Martinez (Ajax, and Timber's partner at centre-back) and Mees Hilgers (FC Twente youngster that has been absolutely amazing so far this season).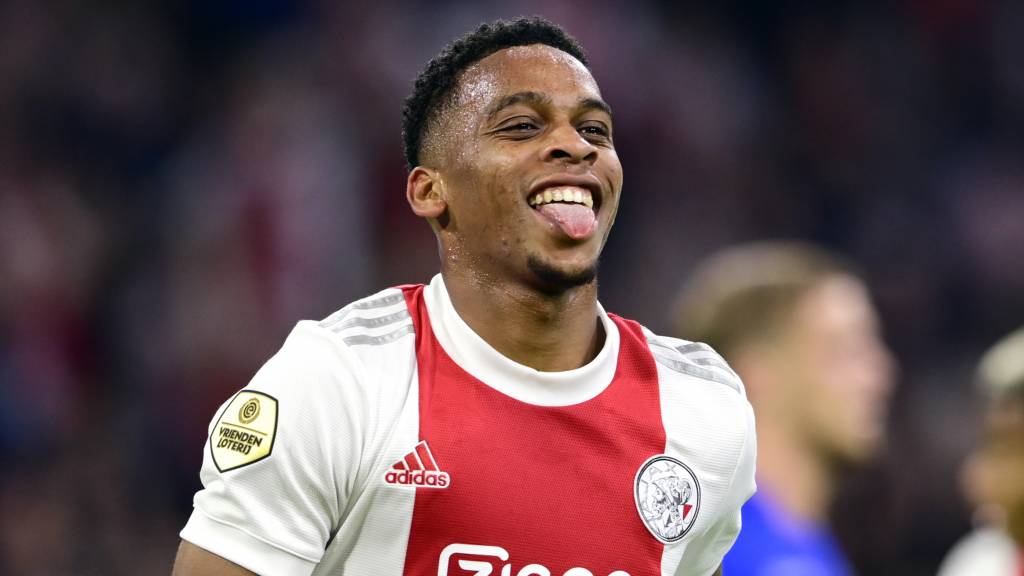 Left-back: Tyrell Malacia (Feyenoord)
The Feyenoord-youngster made his debut for Feyenoord back in 2017 with an amazing game against SSC Napoli in the Champions League. After that he got in and out of the first squad, battling with Ridgeciano Haps for the starting spot and fighting to maintain a consistent form. This season Malacia really showed how good he is and has started every game in the league and in the Conference League so far. He also made his debut for the Dutch national team. Even while having a little dip of form, he still performed consistently with his amazing strength and good defending. Attacking wise the back also contributed by being a plague to every defence, providing assists and scoring one crucial goal which was later voted Goal of the Month.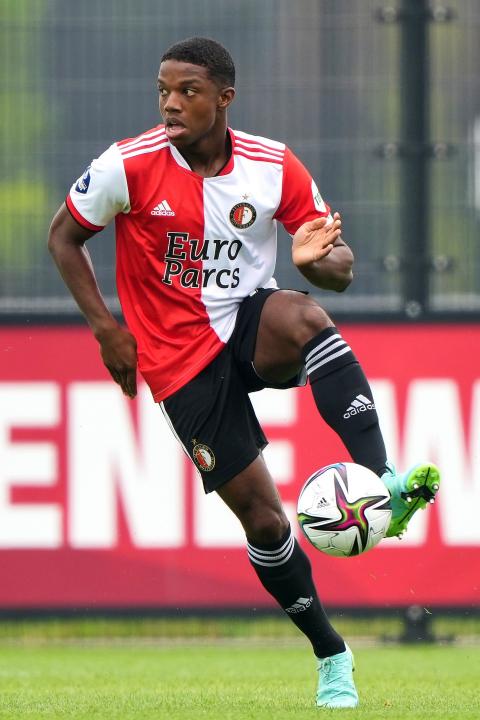 Defensive midfield: Ibrahima Sangaré (PSV)
Last season Ibrahima Sangaré struggled to prove his worth at PSV, but this season the Ivorian beast has been their key-player in midfield. Being strong defensively, making a lot of good decisions in the heat of the moment, scoring some very good goals and surprisingly showing some decent skills, the midfielder has been a part of every department in PSV's play. No defensive midfielder in the Eredivisie has been as important to his team as Sangaré, although Ajax' Edson Alvarez makes an honourable mention.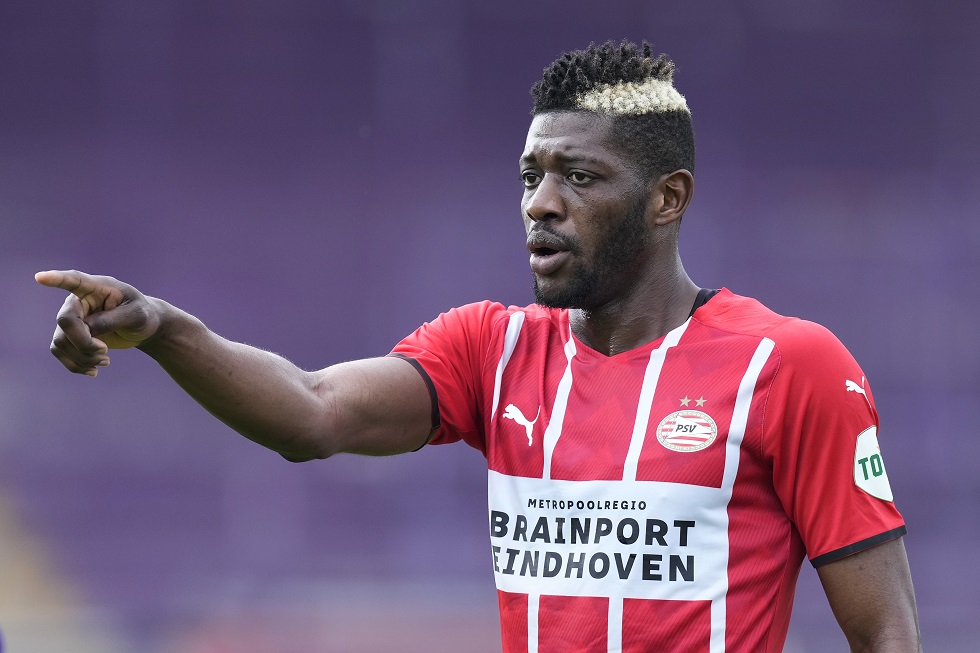 Centre midfield: Orkün Kökçü (Feyenoord)
Algeria's Ramiz Zerrouki scored some bangers for FC Twente (please, watch them if you haven't already), while being a very reliable force in their midfield. Meanwhile, Joey Veerman has been assisting goals left and right at SC Heerenveen and enjoys interest from countless clubs. However, Orkün Kökçü is the man that has impressed the most in this position. Last summer there was talk of Kökçü leaving for Arsenal, but it never turned into any more than rumours. This season under Arne Slot the Turkish midfielder has settled himself as a key player, providing assists and being the connection between all ten other players. Also winning himself a starting spot in the Turkish XI, the Feyenoord product has had a first half to the season to remember.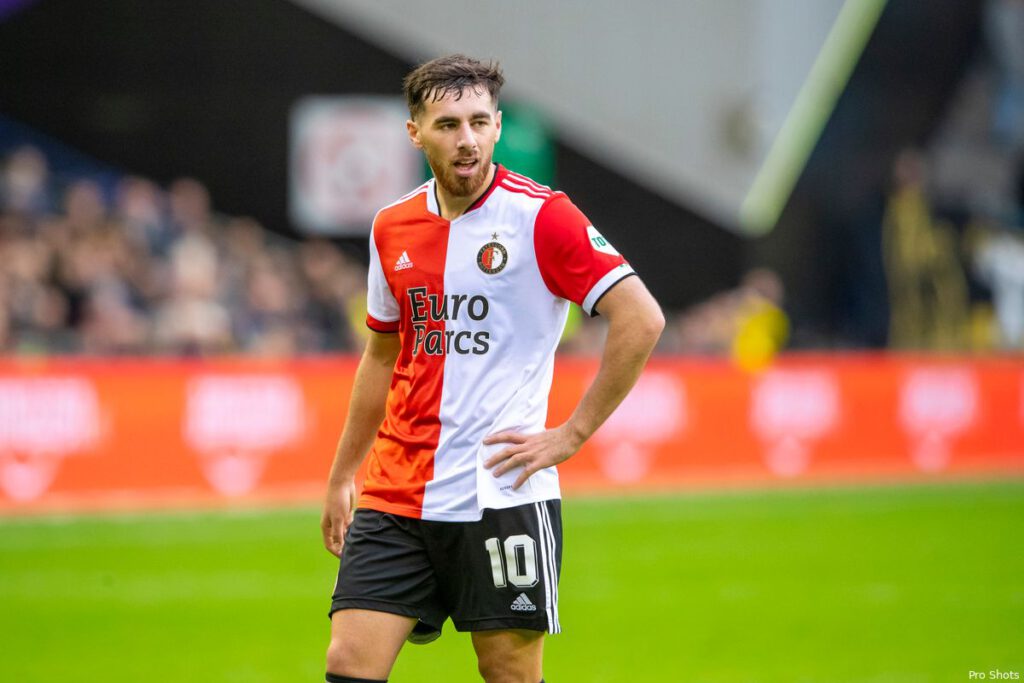 Attacking midfield: Steven Berghuis (Ajax)
There were two options for this position. Ajax' Steven Berghuis or his replacement at Feyenoord, Guus Til. While Til scored more goals (10) and assisted two goals as well and has been a very important player for Feyenoord, he has also had some very bad games, putting him in second spot. Berghuis might have scored only half as many goals, but he did assist six goals so far and played incredibly for his new team. After his controversial, yet daring, move to Ajax from Feyenoord, Berghuis struggled to get into the starting XI at first. After only a few games however, the former winger moved to a new position due to an injury from Davy Klaassen and never left that position again. With Klaassen now permanently benched, Berghuis has played wonderfully in the Champions League and the Eredivisie, even in games where he didn't contribute to a goal, giving him the slight edge over Guus Til.
It will be very interesting to see what position Louis van Gaal will let him play in at the Dutch national team going forward.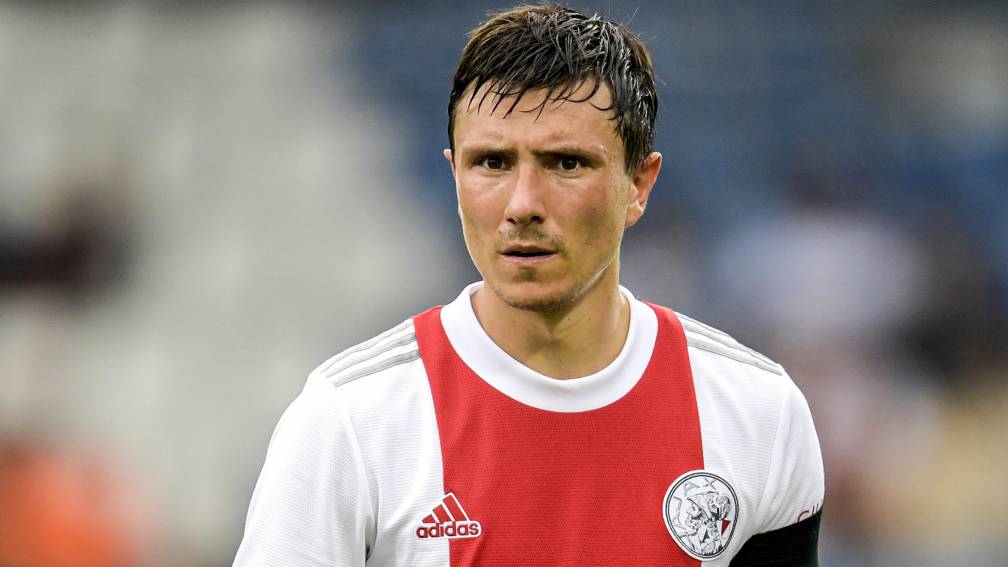 Rightwing: Antony (Ajax)
Barely a surprise this one. With Noni Madueke being injured for most of the season and no real contenders otherwise, there was never any doubt it would be Antony. Even in case there had been other contenders, it is highly doubtful anyone would have gotten close to the Brazilian winger. Showing off his fine footwork and contributing to Ajax' hot scoring form with six goals and an assist, he has shown his growth as a player. The only criticism on Antony is his immaturity concerning his diving and other on sportsmanship behaviour on the pitch and his inability to get back into a game where he has been outplayed by his direct opponent. But with great performances both in the league and in the Champions League, the winger is probably one of the hottest prospects the Eredivisie has to offer right now. 
Striker: Sebastién Haller (Ajax)
While he hasn't been as impressive in the league as he has been in the Champions League, Sebastien Haller is proving all of East-London wrong at Ajax this season. In the Champions League the Ivorian in on ten goals from six games, while he has a total of twelve goals and four assists from seventeen Eredivisie games. The strong striker is a big part of Ajax' crazy goalscoring form and Erik ten Hag's general style of football. Add his topscorer status in the league into the mix and you'll see why he wins a spot in this XI over the likes of Bryan Linssen (Feyenoord) and Loïs Openda (Vitesse).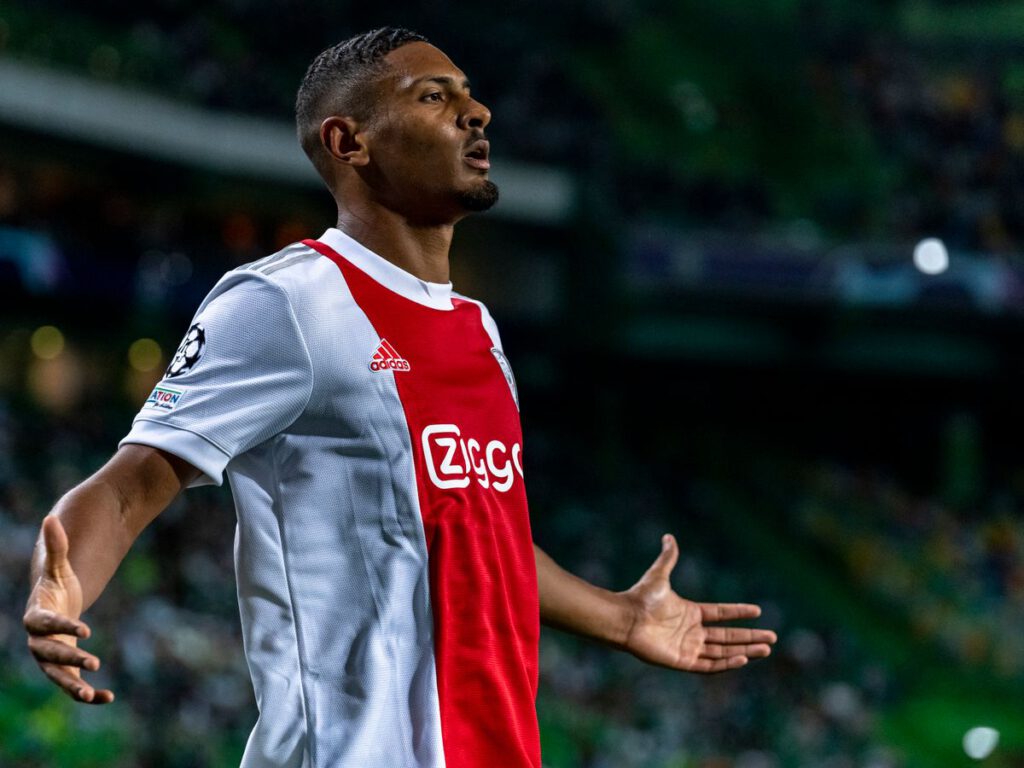 Leftwing: Jesper Karlsson (AZ)
Cody Gakpo has been injured for a big part of the first half of the season and thus falls out of the race for this position, making it a three-way battle. Jesper Karlsson carrying the disappointing AZ with eight goals and six assists, Dušan Tadić with a whopping seven goals and eleven assists and outperforming even Messi with his assists in 2021 and Luis Sinisterra being Feyenoord's most dangerous attacker with seven goals and three assists in the league so far this season and having, by far, the most successful dribbles this season. These are the three best left-wingers in the league. Dušan Tadić doesn't win it based on his general play. Even Ajax-fans will agree with me that, even though his productivity is great, he isn't playing all that well. Loses possession to much and seems out of place to often. Maybe it's the high standards we've set for him, or maybe he just really knows what to do with a ball once he has it in the right place on the pitch without contributing any further, but he still doesn't satisfy us the way we'd want him to. Luis Sinisterra is great on and off the ball and has had one of the best comebacks from a massive injury we've seen in a long time. Scoring goals and providing assists and being ever so smart. His bad luck however is Jesper Karlsson being even better thus far. With AZ failing this season except for the games played in December, he has still proven himself a fantastic footballer. If your team doesn't perform, but you put out these statistics, that makes you a great footballer. Jesper Karlsson would succeed at any team in the Eredivisie and would contribute to most teams outside of it, hence why he deserves this spot in the best XI of the first half of the season.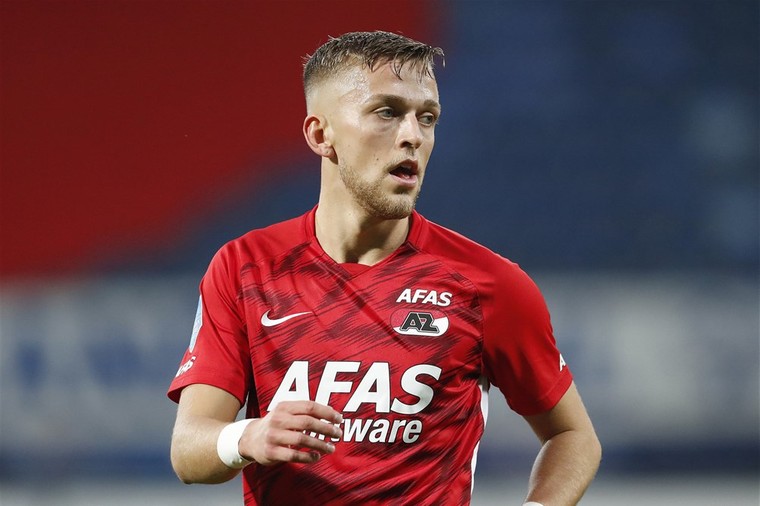 Manager: Arne Slot (Feyenoord)
Feyenoord has been a shithole for most of my life. Falling out of sight of rivals PSV and Ajax early on in the century and then falling into huge debts which they only just recovered from. In the meantime they struggled in the league, falling outside of the top three continuously and hitting rock-bottom at multiple occasions and with multiple managers. Gert-Jan Verbeek playing relegation football with Feyenoord all the way into December and Mario Been losing 10-0 to PSV and being sacked by his own players are just two of the examples. The turnaround seemed to come with Ronald Koeman, finish second twice in three years, finish third on goal difference behind PSV in the other season and contending for the championship in all three of the seasons with a squad that had no money and little quality. Giovanni van Bronckhorst followed up (after an intermediate year of failure under Fred Rutten) and won five trophies in the space of three years. With many key-players leaving however, the performances in Gio's fourth and final season became lesser. After his departure Jaap Stam and Dick Advocaat both couldn't make much of the team, even though Advocaat had a titelrace and a cup final stolen from him by the Covid-outbreak of 2020. Last season Advocaat kept criticising the quality of the team and performed badly. With the appointment of Arne Slot, whom had done amazing things at AZ, everybody figured Feyenoord would have to rebuild for a season or two. Slot proved otherwise by earning Feyenoord a Conference League ticket and finishing top of the group, beating Atletico Madrid's starting team in a friendly and leading Feyenoord into a titlecontending spot halfway through the season. He did so without any money (due to a new crisis at the club due to Covid), a lot of cheap or free players and a weak attacking line. Nobody ever expected Arne Slot to do so well, so quickly and we might just start arguing if he's on par with, or even better than, Erik ten Hag.
It is clear that the Dutch have a good pair of bald managers for the future!